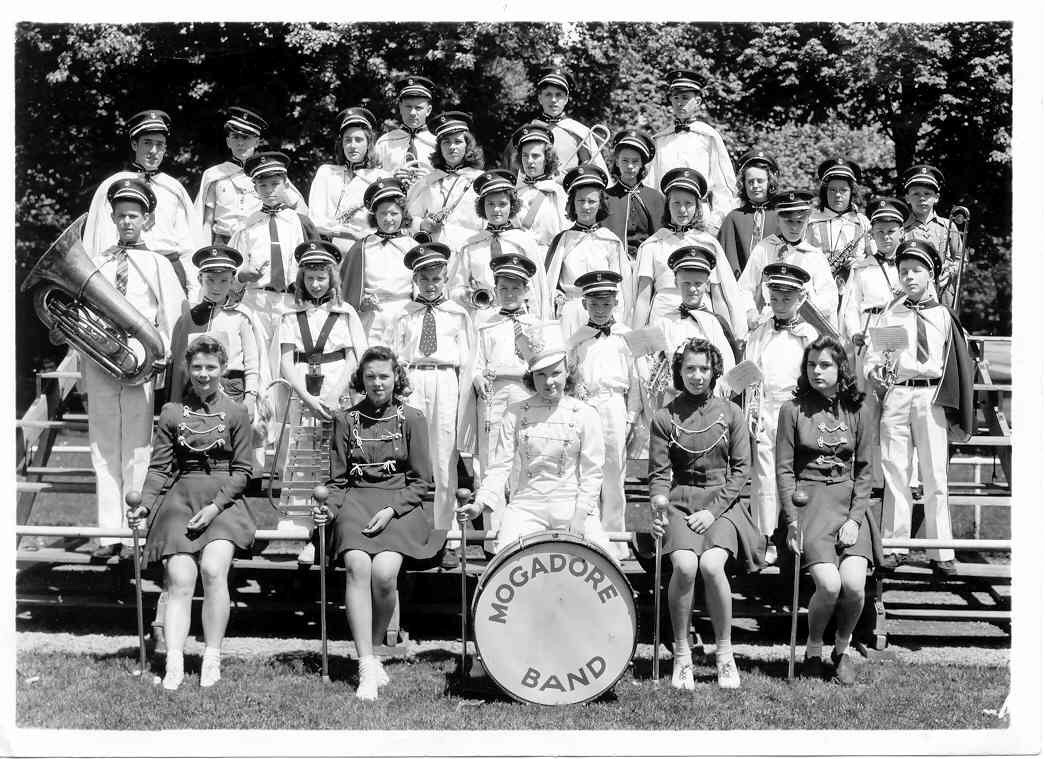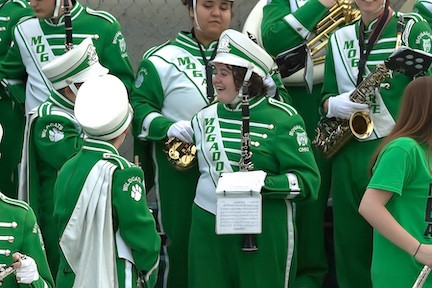 Above is the band in the early 1940's. Thank you Michele Matheny for sharing this photo!
If you have any old pictures that you'd like to submit for possible inclusion here, please send them via email attachment to mogadorebands@gmail.com. We'll post as many as we can.
Check out how some bands from the past sounded by clicking this link to Dave Johnson's Class of '75 Reunion Website:http://www.bassproradio.com/75/Tunes.htm
The Original Belle Corps from 1967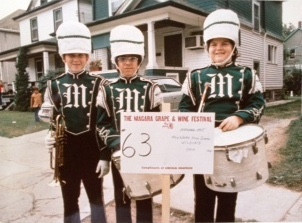 This collage is from the personal photo collection of former Mogadore Band Director, Jim Martin and documents a Band Trip to the Niagara Grape & Wine Festival in St. Catherines, Canada, circa 1974.